Product Liability
The U.S. Consumer Product Safety Commission advises that there are 200-300 product recalls each year. A large percentage of these recalls involve children's products and toys. Other products recalled because of defects or dangerous conditions include automobiles, tires, furniture, household appliances, tools, and safety equipment such as smoke detectors and fire alarms. These products are designed for our safe use, when they fail because of defects they can cause serious injury including brain injury, spinal cord injury, paralysis, blindness, scarring, pain, suffering and even death.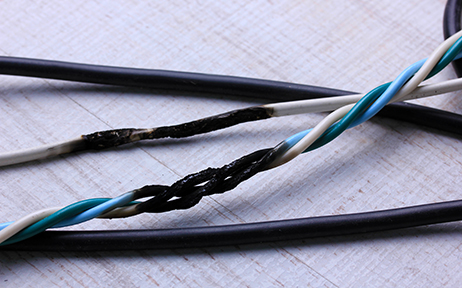 There are state laws designed to prevent harm and provide compensation for damages or injuries caused due to a defective product.
There are many examples of product liabilities including defectively designed or manufactured products; products that do not live up to their respective warranties or guarantees; products that causes injury due to normal use and products that have unclear, incorrect or incomplete instructions or guidelines for use and therefore cause injury or damage.
Past defective products that have caused serious or catastrophic injuries and death include: Ford Explorer Automobiles; Firestone Tires; Fen Phen; exploding gas tanks on automobiles; toxic chemicals; children's toys; microwave ovens; smoke detectors, etc. Product liability laws refer to the liability of anyone with a responsibility for a product that causes injury or damage due to a defect, from the supplier or manufacturer to the seller or retailer. Liability claims can be based on negligence, strict liability, or breach of warranty.
The most common claim against a manufacturer is a "strict product liability" claim. If you file a strict product liability claim against a manufacturer, you may not have to prove that the manufacturer was "negligent" (necessary in most other injury claims) but you may have to establish the following:
The product was, in fact, defective.
The defect existed prior to the manufacturer releasing the product.
The defect caused your damages.
A product is considered defective if it does not provide the level of safety which the community generally is entitled to expect. The level of safety will vary from case to case and it is ultimately for the court to determine whether a product is defective. However, there are a number of factors the court will take into account when making its determination, including:
the manner in which and the purposes for which the product has been marketed;
the packaging of the product;
the use of any mark in relation to the product;
instructions for or warnings with respect to doing or refraining from doing anything with or in relation to the product;
what might reasonably be expected to be done with the product; and
the time when the product was supplied.
Products that are older and subject to more use would not necessarily be expected to be as safe as brand new ones. Similarly, products would not necessarily be defective simply because the safety of later models had been improved.
If you have been injured by a defective product we would be happy to talk to you about your potential claim. Call toll free 1-888-227-2771 to talk with one of the attorneys at the Arnold Law Firm.