Robert Bruce Arnold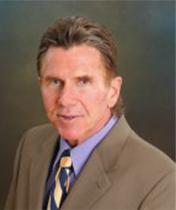 Mr. Arnold has been handling Injury and Insurance Claims for over 35 years.
Past Arbitrator for the San Diego Superior Court; Mediator; Former Fellow, Roscoe Pound Institution; and member of the F. Warriors Club.
Learn More
Results
Insurance Bad Faith
Bad faith case. Coverage denied and defense withdrawn on client on an injury insurance claim brought against him. $650,000.00 recovered.
Premises Liability
Client tripped and fell suffering a spinal injury. Liability disputed. $1,000,000.00 recovered.
Auto Accident
Client was hit by a drunk driver and sustained multiple fractures and underwent surgeries. $1,000,000.00 recovered.
See More