David Diaz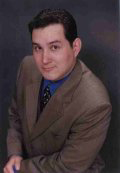 David Diaz joined the firm in 2002 as a paralegal. Later, Mr. Diaz worked as a law clerk and since 2010 as a lawyer. Mr. Diaz received his law degree from Western Sierra Law School.
Mr. Diaz is a graduate of Gerry Spence's Trial Lawyer College. He is a member of the Consumer Attorneys of San Diego, Consumer Attorneys of California, and Association of Trial Lawyers in America.
As a lawyer with our firm, Mr. Diaz has handled insurance bad faith cases, product liability cases, auto and trucking accident cases, dog bite cases, and premise liability cases. Mr. Diaz is an integral part of our team.