Alena Duane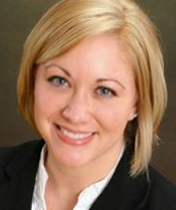 Alena Duane is a California native that joined the firm in 2000. Before joining our firm, Ms. Duane worked in the legal support field doing service of process, court filings, and record retrieval.
In December 2003, Ms. Duane completed three years of law-related experience under the supervision of Attorney Robert Bruce Arnold and became qualified to perform paralegal services in California. She later went on to attend Cuyamaca College part-time in order to obtain her Associate in Science degree with a major in Paralegal Studies. Ms. Duane graduated in June of 2008 with honors.
Ms. Duane works closely with clients and attorneys within the firm. She assists with all aspects of the practice from screening clients, to providing litigation support, preparing clients for depositions, case management, calendaring, medical record reviews, legal research, trial assistance, and drafting demands. She is an integral part of our team.